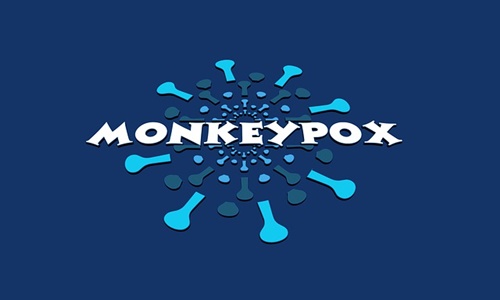 Researchers studying the genetic nature of the monkeypox have recently claimed that the virus has been mutating more than estimated. According to the National Institute of Health of Portugal, at least 50 genetic mutations are found in monkeypox when compared to viruses from 2018 and 2019.
It has been found that the mutation rate of orthopox viruses is between six and twelve times higher, which is significantly greater than estimated. Researchers claimed that these large genetic variants may indicate accelerated evolution.
They added that they had discovered proteins that are known to interact with people's immune systems as more evidence of continuous viral evolution and potential human adaptability.
The head of the Institute's Genomics & Bioinformatics Unit Joao Paulo Gomes claimed that it is unknown if these mutations have contributed to an increase in human-to-human transmission.
It is worth noting that the research team assembled 15 monkeypox virus sequences for this study, the majority of which were from Portugal, and rebuilt their genetic information.
According to Gomes, the most recent outbreak of monkeypox appears to be a descendent of the one in the 2017 outbreak in Nigeria. It was expected that not more than 5-10 additional mutations would be found instead of the recently found 50.
Manchester University's Professor of Medical Virology Pam Vallely was quoted as saying that most of the mutations are of a specific type that could have been introduced by a human defense mechanism known as APOBEC3, which functions by introducing mutations to viruses to stop them from working normally.
However, Vallely, who was not involved in the study, has stated that in this situation the changes are clearly not making the virus impractical and maybe allow it to adapt to human-to-human transmission.
The researchers believe that their study on monkeypox virus genome sequencing could be accurate enough to monitor the spread of the current outbreak and detect any changes in transmission.
Source Credits:
https://health.economictimes.indiatimes.com/news/industry/monkeypox-mutated-rapidly-than-thought-study/92482947