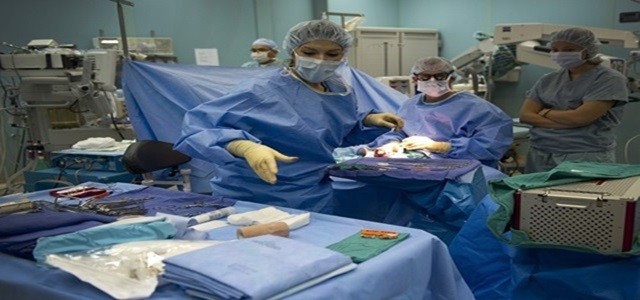 MB-106 has been developed for cancer in partnership with Fred Hutchinson Cancer Research Center
Phase 1/2 clinical trial is assessing the maximum tolerable MB-106 dose
Mustang Bio, Inc., a biopharma firm involved in the translations of the current medical breakthroughs in gene as well as cell therapies with possible cures for solid tumors, rare genetic diseases and hematologic cancers, recently announced that its first subject who was treated with optimized autologous, CD20-targeted CAR-T cell therapy MB-106, has attained a complete response (CR) for the lowest starting dose in the current Phase 1/2 clinical study.
The MB-106 manufacturing process had been developed in partnership between Fred Hutchinson Cancer Research Center and Mustang. The trial has been accessing the efficacy and safety of MB-106 in patients who have been suffering from refractory or relapsed B-cell non-Hodgkin lymphomas.
Mustang's Chief Executive officer and President, Manuel Litchman, M.D. announced the success of the first dose of MB-106 receiving a complete response after both Fred Hutch and Mustang worked to enhance the cell process. The MB-106 essentially targets CD20 which is a validated target over the surface of cancer cells lacking a CAR-T driven clinical focus in the U.S.
Litchman further added that the complete response in a subject suffering from relapsed follicular lymphoma had been observed on Day 28 while no neurologic toxicity or even cytokine release syndrome had been observed. This response had been encouraging as the subject had taken a dose of just 3.3 x 105 CAR-T cells/kg. Additional clinical testing has been deemed necessary along with the success of the optimized MB-106.
Mustang is looking forward to continuing to ascertain the safety of the therapy that has been well-tolerated to date as well as tracking the follow-up data. The company is looking forward to working with Fred Hutch in developing MB-106 while also anticipating offering additional clinical results by the end of the year.
Reportedly, the dose-escalation and open-label Phase 1/2 trial has been assessing the maximum tolerability of the MB-106 dose.
Source Credit- http://ir.mustangbio.com/file/Index?KeyFile=402851353