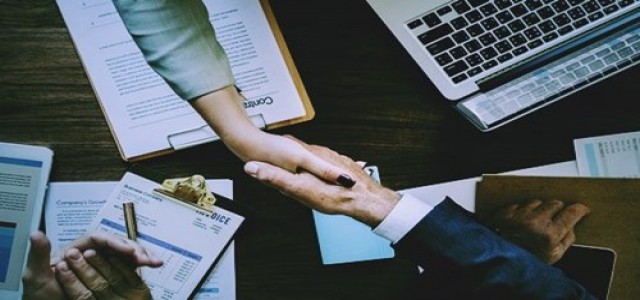 Nokia Corporation, Finnish multinational telecommunications, IT, and consumer electronics giant, has reportedly partnered with major cloud providers, including Amazon, Microsoft, and Google Cloud for developing 5G solutions.
Tomi Uitto, Nokia President of Mobile Networks reportedly said that open collaboration is crucial for developing innovative and new high-quality 5G use cases that will empower their clients with the tools they require for digital transformation.
Nokia's Open RAN, Radio Access Network (RAN), and Cloud RAN (vRAN), as well as edge cloud technologies, will be combined with Google's edge computing platform and software ecosystem in a collaborative approach with the tech giant, sources with relevant information cited.
The initial partnership, which is in progress at Nokia's Espoo headquarters, is focusing on Cloud RAN, which will merge Nokia's 5G vDU and 5G vCU with Google's Anthos-based edge computing platform. Nokia's 5G separate network integrated with vCU and 5G core will be reviewed as a cloud-native implementation on the Google Cloud Anthos platform.
Bikash Koley, Vice President, Global Network & Head of Technology for Telecom Products at Google Cloud expressed that this association with Nokia will bring together the mobile communications proficiency of both the firms to offer novel solutions that help communication service providers (CSPs) in business transformation at the network edge.
Nokia and Microsoft will collaborate to build enterprise-ready 4G as well as 5G private wireless use cases, integrating Nokia's Cloud RAN technology with Microsoft Azure's cloud-based services and developer ecosystem.
Nokia will unite its mobile network solutions, such as Open RAN, Cloud RAN, MEC (multi-access edge cloud), and Radio Access Controller (RIC) with the Azure Private Edge Zone in three phases. The company will also incorporate its 5G RAN with Microsoft's Azure 4G/5G core to exemplify how the two will work together to serve enterprise use cases, confirmed sources.
Furthermore, Nokia and Amazon Web Services (AWS) are collaborating to study and allow Cloud RAN (vRAN) as well as Open RAN technologies to build new customer-centric 5G solutions.
Source Credit –
https://telecom.economictimes.indiatimes.com/news/nokia-partners-google-microsoft-amazon-to-develop-5g-solutions-use-cases/81514411