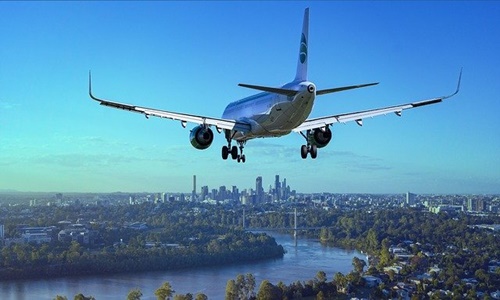 Norwegian Air Shuttle ASA, Norway's largest low-cost airline, has reportedly placed orders with The Boeing Company for 50 Boeing 737 MAX 8 planes and secured options for 30 more planes, the prices of which have not yet been revealed.
Sources claim that the deal could be a significant boost for the U.S. plane manufacturer, especially since Norwegian Airlines previously stated that it would consider switching to rival aerospace corporation, Airbus SE, amid bankruptcy proceedings.
Following the global grounding of the aircraft model, it filed a lawsuit against Boeing, accusing it of breach of contract regarding production and delivery management, but the lawsuit never materialized. In February, the company had asserted that it would make this transition to Boeing's competitor unless the ongoing litigation over previous aircraft termination was settled in a reasonable timeframe.
Norwegian, a long-standing Boeing customer, resorted to leasing deals to recover from liquidation, which was fueled by the COVID-19 pandemic, and is now getting back to aircraft ownership.
Now that the dispute has been addressed, the 50 aircraft are scheduled to be delivered between 2025 and 2028, coinciding with the expiration of the current aircraft lease, indicating a confined net rise in the fleet of the Oslo-based airlines. This action is intended to end the legal troubles with the U.S. aircraft manufacturer, most likely before signing a new contract with the same in June.
As a result of these agreements, the airline is expected to gain USD 212.2 million, which will help augment its equity.
Norwegian Airlines' Board Chair, Svein Harald Oeygard, stated that this historic deal will help the company own a significant share of its fleet once again, resulting in lower costs and stronger financial sturdiness, reestablishing their Nordic dominance.
Notably, this was Boeing's second big European contract for MAX aircraft in recent times, following a deal with Anglo-Spanish airline International Consolidated Airlines Group S.A.
Source credit:
https://financialpost.com/pmn/business-pmn/norwegian-air-orders-50-boeing-max-aircraft-options-for-30-more