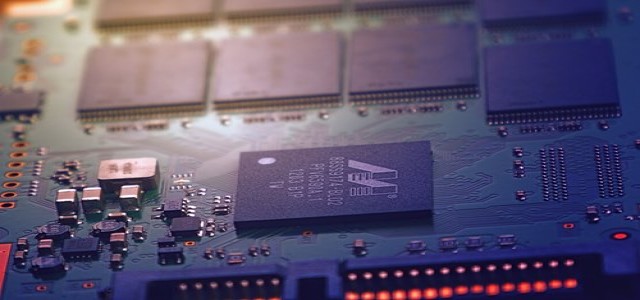 Parade Technologies, a renowned US-based fabless semiconductor company developing high-speed video processing and interfacing products, reportedly announced the launch of two new products under its high-speed data retimer product portfolio.
The PS8926 and PS8925 are the new retimer chips developed to be used in PCI Express Rev. 4.0, supporting sixteen and four bidirectional lanes, respectively. Additionally, along with offering support to the 16 Gbps data rate provided by the novel PCI Express 4.0 specification, the chips also support 8 Gbps, 5 Gbps, and 2.5 Gbps data rates for backward compatibility to previous PCI Express revisions.
The PS8926 and PS8925 are one of the first PCI Express 4.0 available retimer chips. Both chips are in full compliance with the specification of PCI Express 4.0 and also have been successfully tested across multiple OEM PCI Express 4.0 platforms.
Both the PS8926 and PS8925 are designed to be used in enterprise systems, which also includes data storage and servers, as well as in high-performance workstations. High-speed data channels require such retimers to maintain signal integrity in longer connector, cables, and PCB traces.
The data rate doubling offered by PCI Express 4.0 also brings a harder challenge of signal propagation without any errors. This is the reason for retimers being an integral part of the PCI Express 4.0 system implementation and specification.
Executive VP of Marketing at Parade Technologies, Jimmy Chiu stated that PCI Express has always been a vital interface since it is the technology leader that is followed by other high-speed data interfaces.
Chiu added that the company has a long history of supplying PCI Express repeaters, beginning from the PCIe Gen 3 and Gen 2 in the past. The company's success in the PCIe Gen 4 retimers development also provides Parade an optimized analog IP which could be leveraged to support the growing data rates of other standards like DisplayPort, USB4 and HDMI.
The PS8926 and PS8925 include adaptive CTLE as well as DFE equalization that compensates for channel loss of up to 30 dB at Nyquist frequency. The retimers can support PCI Express specification-complaint retimer operation for SRNS and SRIS configurations.
Additionally, the retimers can support retiming at near-zero latency bit-level. Both retimers also support -40 to +85 deg. C operation and utilize 1.8V and 0.9V power supplies.
Source credit: https://picante.today/technology/2019/10/22/98061/parade-introduces-pci-express-4-0-retimer-chips/