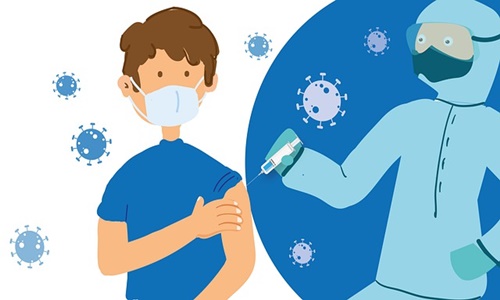 Pharma giants Pfizer Inc. and BioNTech SE have applied to the FDA (U.S. Food and Drug Administration) for a EUA (Emergency Use Authorization) for a 10-µg booster dose of the Pfizer-BioNTech COVID-19 booster vaccine for children aged 5 to 11.
It is worth noting here that the adults receive 30 microgram doses of the Pfizer-BioNTech COVID-19 booster vaccine. Data from Phase 2/3 clinical trials that were conducted with children aged 5 to 11 years old, which was approved for EUA for this age bracket in back October 2021, was also included in the FDA application.
The results of this trial showed that a booster dose of the Pfizer-BioNTech COVID-19 vaccine resulted in developing a significant immune response in this age range, with no additional safety flags.
The two companies expect to file this data to the European Medicines Agency (EMA) as well as other regulatory organizations throughout the world for approval. For those unaware, both BioNTech and Pfizer together have developed the Pfizer-BioNTech COVID-19 vaccine, based on the latter's patent on mRNA technology.
BioNTech caters to the marketing requirements in the U.S., the United Kingdom, the European Union, and Canada, as well as the holder of EUA if needed in the United States and other countries. Submissions will be made to seek regulatory clearance in countries where emergency use authorizations or equivalents were initially obtained.
It is also worth mentioning that it is still unclear about the need for a third vaccine dosage in the given age group. According to data from the U.S. Centers for Disease Control and Prevention, only 28% of children aged 5 to 11 years – approximately 8.2 million – are fully vaccinated.
There has also been considerable criticism about the need for boosters in younger children, considering the age group's lower risk of serious infection and hospitalization.
Source credits:
https://www.pharmalive.com/pfizer-biontech-seek-u-s-authorization-of-covid-19-booster-shot-for-younger-kids/