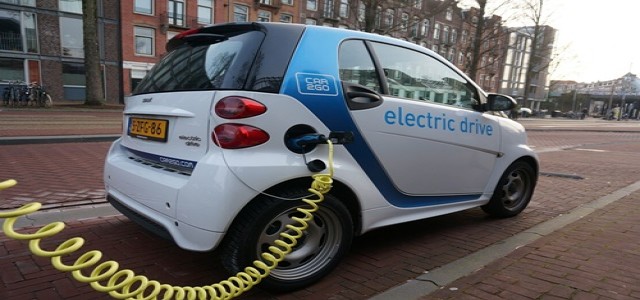 The newly proposed U.S. electric vehicle tax credit scheme has reportedly received strong international opposition, with the European Union, Canada, Germany, Mexico, France, Japan, South Korea, Italy, and other countries writing to U.S. lawmakers expressing their dissent. This comes amid allegations that the new scheme is in violation of the international trade rules.
Notably, 25 ambassadors to Washington signed a letter saying that restricting the eligibility for tax credit to vehicles based on whether they are assembled in the U.S. and have locally manufactured components is inconsistent with the country's commitments made under WTO (World Trade Organization) multilateral agreements.
If reports are to be believed, the Congress is deliberating on introducing a new USD 12,500 tax credit that would include USD 500 credit for U.S.-made batteries and USD 4,500 credit for union-manufactured U.S. EVs. This means that only electric vehicles built in the United States will be eligible for the credit after 2027.
United Auto Workers Union (UAW) President, Ray Curry, was quoted saying that the provision will be pivotal in preserving thousands of UAW members' jobs and will be a huge advantage for the auto manufacturing sector workers.
The credits are estimated to cost over USD 15.6 billion over 10 years and will give an unfair advantage to Detroit's Big Three carmakers – Ford Motors, Stellantis N.V., and General Motor Company, as they manufacture their vehicles in the U.S. and assemble them in Union represented plants.
The scheme is backed by U.S. President Joe Biden, the UAW, and several congress democrats, but is opposed by prominent international automakers including Volkswagen AG, Daimler AG, Honda Motor Co., Toyota Motor Corp., and BMW AG.
Ambassadors from Sweden, Poland, Australia, Netherlands, Belgium, Finland, and other countries stated that the provision would disfavor hard-working American workers employed at these international organizations. They added that it would also undermine their efforts at expanding the U.S. EV market to meet the Biden administration's climate goals.
Neighboring countries, Mexico and Canada also made separate statements last week, opposing the proposal.
Source Credits –
https://auto.economictimes.indiatimes.com/news/industry/international-opposition-mounts-over-proposed-u-s-ev-tax-credit/87416484