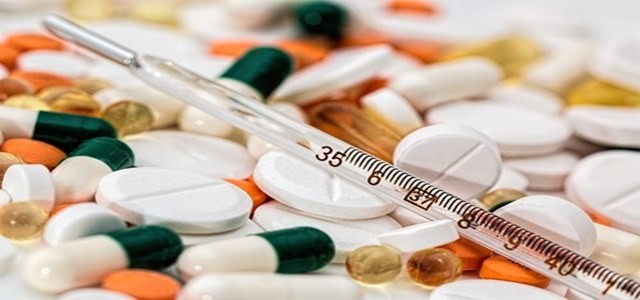 Revolution Medicines, a renowned American biopharmaceutical company working towards discovering new solutions for cancer, reportedly announced that it would be unveiling preliminary data collected from its Phase 1 clinical study of RMC-4630.
The data would be presented at the 6th AACR-IASLC International Joint Conference: Lung Cancer Translational Science which would be conducted in San Diego, CA between January 11 and 14, 2020.
RMC-4630 is the organization's new investigational SHP2 inhibitor. It is a potent as well as an orally bioavailable small molecule designed to precisely inhibit the SHP2's activity. SHP2 is an upstream cellular protein playing an important role in modulating cell development through transmission of signals from RTKs (receptor tyrosine kinases) to RAS. The Phase 1 monotherapy trial is evaluating RMC-4630 inhibitor for a series of tumor types characterizing molecularly defined, specific oncogenic mutations.
The RMC-4630 program is the core of a unique global research, commercialization, and development contract with Sanofi. Under this contract, Revolution Medicines gained $50 million upfront payment, and also Sanofi agreed to repay Revolution Medicines for all development and all research costs for the combined SHP2 program.
Sanofi received its exclusive worldwide license for international commercialization of any authorized products aiming at SHP2, with respect to the U.S. co-promote right for the company. Both organizations have agreed to get in a 50/50 loss and profit share arrangement in the United States.
Revolution Medicines would also receive tiered royalties over the annual net sales that fall between high single-digit and mid-teen percentages for sales in other industries. Revolution Medicines might also receive over $500 million in regulatory milestone payments and development.
Information from the trial would be reported in poster and podium presentations entitled, The SHP2 inhibitor RMC-4630 in patients suffering from KRAS-mutant non-small cell lung cancer. This is the preliminary evaluation of the first induced-in-man phase 1 clinical study.
Along with RMC-4630 presentations, Revolution Medicines would also present preclinical information regarding its mutant RAS(ON) inhibitors during a poster presentation at the conference.
Source credit: https://www.revmed.com/media/revolution-medicines-present-preliminary-data-phase-1-clinical-trial-rmc-4630-6th-aacr-iaslc