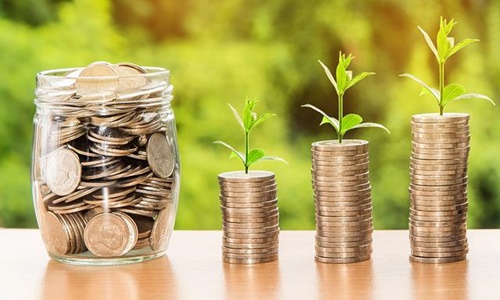 South Korean MNC Samsung reportedly wrote down a 95% slump for its operating profit in the first quarter, stating dramatic fall in demand and prices of memory chips as the ground for the loss.
Samsung revenue went down by 18% year-on-year to stand at USD 47.6 billion in the past quarter. While the operating profit was roughly $478.55 million, down from USD 11 billion last year.
Earlier, the U.S. tech giants Meta, Microsoft, and Alphabet revealed their numbers. Samsung reported its earnings to follow the suit.
For the record, firm's semiconductor division is the major profit driver as it records sales of memory chips for personal computers, smartphones, and servers in data centers. As the demand consumer devices rose in pandemic, smartphone and PC makers stockpiled chips. However, purchases are down again with rising inflation and excessive inventory is leading to plunge in prices for Samsung memory chips.
Addressing the situation, the chip maker issued a statement this month that it will make a meaningful memory chip production cut. Later, the company forecast a demand recovery in the second half of the year, backed by decline in customer inventory level, launch of new smartphones, new CPU adoption, and PC promotions.
Meanwhile, launch of flagship smartphone S23 series in February bolstered the mobile segment. Revenue for Samsung mobile business in Q1 was USD 23 billion with a surge of 22% from the previous quarter. While operating profit stood at USD 2.9 billion with 3% year-on-year growth.
As per Samsung, the premium segment grew in term of value and volume even during weak smartphone demand caused by persisting macro uncertainties.
It witnessed sales growth and profits recover owing to heavy sales of new premium model S23 Ultra and constant effort to improve operational efficiencies. As a result, the company reclaimed its position as the dominant player in smartphone marketplace.
Post the revelation of revenue report, the shares of South Korean Samsung rose 0.6% up to USD 48.17 on Thursday.
Source Credit: https://www.cnbc.com/2023/04/27/samsung-earnings-q1-2023.html