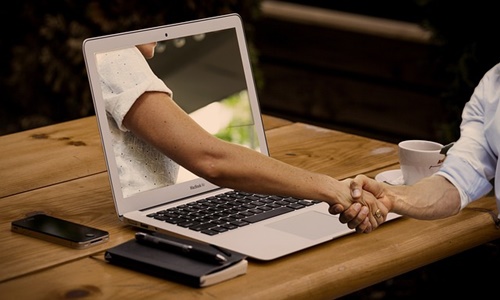 Seed Group and Apeejay Education, one of the world's leading educational groups and a part of The Apeejay Stya and Svran Group, have joined forces to enhance the quality of education and develop cutting-edge teaching strategies. Seed Group is an organization of the Private Office of Sheikh Saeed bin Ahmed Al Maktoum.
Apeejay Education has offered education based on innovation and human values for more than 50 years, with graduates across the world. The group will offer its brand and services to the Middle East and the UAE as a part of the strategic plan for expansion to better serve the community and eco-system.
According to credible reports, Seed Group will assist Apeejay Education in fostering long-term partnerships by serving as its local partner, entering the market with a strong position, and creating robust strategic alliances. The collaboration will serve as a launchpad for both the parties as they try to promote education in this region of the world.
Hisham Al Gurg, CEO of Seed Group stated that education serves as the cornerstone of the workforce, which was being nurtured by a prestigious organization like Apeejay Education with the right academic foundation and values.
Gurg added that the UAE was a strong supporter of high-quality education, and that the addition of Apeejay Education as a key partner further reinforced its belief that an excellent education system can reshape a country's future.
The Chairman of Apeejay Education, Sushma Paul Berlia revealed that the group would soon make its services available in the Middle East and UAE through its partnership with Seed Group.
For the unversed, Apeejay Education owns and operates 26 educational institutes across K-12 and higher education, with a student and alumni base of 40,000 and 65,000 respectively. On the other hand, Seed Group, founded in 2004, is a diversified company with operations across the fields of technology, hospitality, healthcare, and telecommunications.
Source credit: https://www.zawya.com/en/press-release/companies-news/seed-group-onboards-apeejay-education-as-a-strategic-partner-t5bm25t9