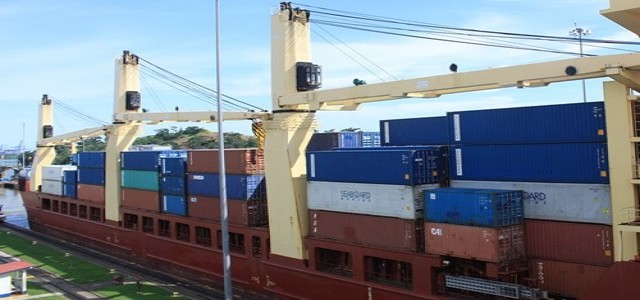 With a positive application outlook in key industry verticals such as wastewater treatment, industrial processing, life sciences, HVAC, and transportation, the global separation machinery industry has been gaining a lot of traction. Separation in industrial settings involves the segregation of impurities from different substances or segregating two of more substances from each other.
Depending upon the industrial application, the process of separation can either involve physical processes such as filtration, drying, washing, and pressing, or the use of chemical processes which include solvents for distillation of extraction. Industrial centrifuges, membrane separators, magnetic separators, stage separators, evaporators, industrial strainers and sieves are among the different types of separation equipment.
According to a new research report by Global Market Insights, Inc., the global separation machinery market size is projected to reach an annual valuation of over US$110 billion by 2027, driven by increasing wastewater management concerns and the need for efficient wastewater treatment technologies.
Robust technological innovations by manufacturers
With the burgeoning need for efficient separation technologies, the industry has constantly witnessed new product innovations in recent years. In October last year, Wyatt technology had announced a new breakthrough in field flow fractionation separation technology. The company's new line of separation equipment and software has been designed for a wide range of analytes including polymers, proteins, viruses, liposomal drug nanoparticles, gene vectors and more.
The technology incorporates advanced sensors and microcontrollers with built-in intelligence along with an intuitive interface to enhance simplicity and reliability across research, development, and quality control environments.
Citing another instance, Goudsmit Magnetics in February 2019 had announced plans to unveil its new automatically cleanable magnetic separator technology called Easy Clean at the Powtech Exibition in Nuremberg, Germany. The technology is capable of removing metal particles (>30 μm) from powders in food, ceramics, plastics, chemical, and other industries.
Increasing contribution by research organizations
Numerus educational, research, and development institutions are also making constant efforts to develop innovative separation technologies. In the December of 2019, a team of scientists at the Imperial College London had developed a new membrane that could help boost water purification efficiency significantly.
The technology makes use of low-cost plastic membranes with tiny hydrophilic pores. It can be a cost-effective alternative for current membrane separation technologies which are comparatively difficult to apply practically.
This new cost-efficient innovation could help enhance the availability of clean drinking water in many developing regions. It is estimated that by 2025, nearly two-thirds of the global population won't have sufficient access to clean water. This indicates the need for developing technologies to filter oily emulsions and increase the amount of clean water available.
Last year in January, a group of researchers at the Kobe University's Research Center for Membrane and Film Technology had developed an ultrathin membrane with a silica surface treatment for efficient separation of oil and water. The membrane is highly versatile and can separate water from a wide range of different oily substances.
Companies worldwide working with other manufacturers and suppliers to address various production challenges, including the disruptions caused by the ongoing COVID-19 crisis, and bring innovative solutions to the market. Numerous players are also focusing on making it easy for clients to access the latest separation technology and to seamless integrate it with their existing lines and processes.