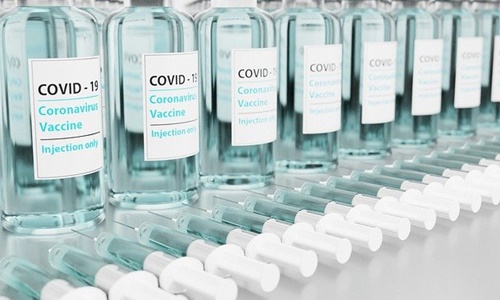 Novavax Inc. has announced that its COVID-19 adult vaccine (NVX-CoV2373) which is expected to be used in the U.S. after receiving the approval from the Food and Drug Administration (FDA), would be produced by the Serum Institute of India (SII).
All commercially distributed vaccines are being made in a single facility by the Serum Institute of India which includes the vaccines that are being deployed around the world as well as the ones that will be initially distributed in the U.S., according to Filip Dubovsky, Novavax's Chief Medical Officer.
Novavax revealed that it has achieved a major milestone on its path with an emergency use authorization from the U.S. Food and Drug Administration (USFDA). Following the successful completion of an inspection of the manufacturing site at SII, a meeting with the Vaccines and Related Biological Products Advisory Committee (VRBPAC) was scheduled for 7th June.
After the VRBPAC suggested the USFDA grant emergency use authorization (EUA) for Novavax's COVID-19 vaccine for adults over the age of 18, the U.S. biotechnology major's shared jumped by 20% during the intraday trading, pushing the company one step closer to launching in the United States. The VRBPAC voted 21 to 0 in support of the vaccination, with one abstention, according to Novavax's official website.
Meanwhile, SII is preparing to work on an Omicron variant-specific vaccination for COVID-19 with its U.S. partner Novavax, which is expected to differ from the original shot developed by the US giant using the Wuhan strain of the Sars-CoV-2 virus.
The Pune-based company has also received approval from the Indian drug regulator's office to commence manufacturing trial batches of this vaccine for testing purposes. It is worth noting that Novavax is developing monovalent and bivalent Omicron-specific vaccines, both of which will soon undergo clinical trials.
Source Credit:
https://www.business-standard.com/article/companies/india-s-serum-institute-to-make-novavax-s-covid-vaccine-for-us-market-122060900042_1.html