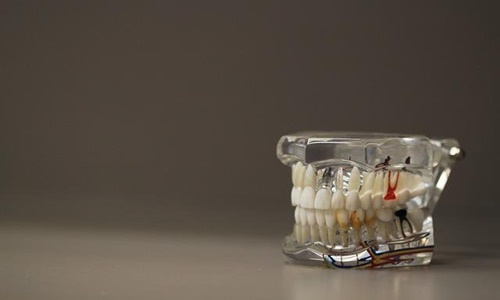 Next-generation dental care firm, SmileDirectClub, Inc., with its novel MedTech platform for teeth straightening, has reportedly announced a manufacturing technology for its advanced retainers in the firm's FDA-authorized Smile Labs located in Antioch, Tennessee.
It has been reported that the organization has improved its retainer manufacturing lines to include laser technology and automation to create SmileDirectClub's Comfort Sense aligners. In addition to maintaining a proper tooth alignment and healthy positioning, the laser technology produces precision-cut retainers that fit more comfortably.
Apparently, the manufacturing automations will also help the firm operate more effectively, thereby boosting its productivity.
With the help of this cutting-edge technology, the Smile Labs can now double its production of retainers and aligners with only 1/3rd of the workforce, resulting in a 225 percent increase in efficiency.
CEO and Chairman of SmileDirectClub, David Katzman, stated that the organization has made strategic investments in innovative manufacturing technologies. These technologies will elevate the quality of aligners & retainers, improve productivity & efficiency, and develop superior next-generation solutions.
The firm also states that the technological innovations and technical achievements within the Smile Labs have given a major boost to the manufacturing productivity and efficiency while focusing on creating comfier and more efficient aligners and retainers.
Modern manufacturing technology, which is one of SmileDirectClub's core competencies in innovation, enables it to produce aligners that are more comfortable and durable.
It would be credible to note that during the past year, the enterprise has employed a team of specialists, including Ph.D. materials scientists and engineers. The team is likely to conduct research on force application and alternative aligner material and manufacturing technologies.
For the unversed, SmileDirectClub has emerged as one of the fastest-growing health technology enterprises since its American debut in 2014. It provides care services to over 1.8 million clients globally, saving them more than USD 5 billion on the price of conventional braces.
Source- https://www.globenewswire.com/news-release/2022/09/06/2510387/0/en/SmileDirectClub-Introduces-New-Retainer-Manufacturing-Technology.html