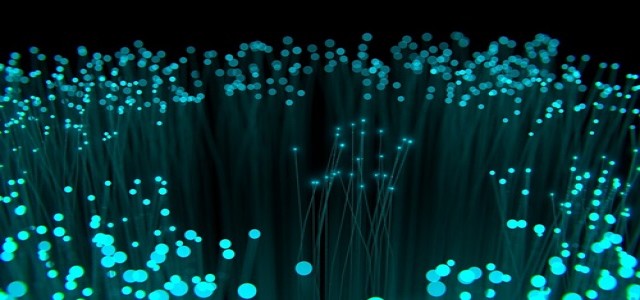 A fiber optic transceiver is a device that uses fiber optical technology to send and receive data. Optical transceivers are being adopted extensively throughout the world due to their advantages over traditional transmission systems. Various companies across the world are working on the development as well as sale of optical fiber transceivers, owing to their growing demand in the market.
Source Photonics, a telecommunication equipment company headquartered in California, reportedly announced a comprehensive 50Gb/s portfolio of products catering to 5G mid-haul applications.
The company's product portfolio leverages three decades of expertise in the development of high-speed optical transceivers as well as high-volume shipments in datacenter, routing and wireless applications, resulting in a wide optical transceiver portfolio that supports data rates falling between 125Mb/s and 400Gb/s with a transmission range between 300m and 40 km.
The American firm has leveraged early funding in firmware development, signal integrity as well as uncooled high-speed DML packaging in order to release industry's broadest 50G product portfolio.
The company has selected 50Gb/s as the mid-haul data rate since it facilitates mid-haul bandwidth requirements that are not supported by the 25Gb/s. The 50Gb/s does this while also providing meaningful economic benefits over traditional 100Gb/s transceivers.
Additionally, 50Gb/s data rate products also support bi-directional applications, in which there is scarcity of fiber. Bi-directional capability is not available on multi-channel products of 100Gb/s currently.
The portfolio of Source Photonics transceivers includes, 50G QSFP28 LR that supports 50GE link till the 10 km range on the duplex single mode fiber and a 50G QSFP28 ER which supports 50GE link till the 40 km range on the duplex single mode fiber among others.
Sr. Director of PLM, Supriyo Dey stated that the company is pleased to launch a new 50Gb/s product portfolio, that includes 50G bidirectional QSFP28 LR and ER and 50G QSFP28 LR and ER in order to support mid-haul 5G applications.
Dey added that this shows the company's commitment to support its customers with the increasing demand for 50Gb/s products to allow the 5G ramp.
Source Photonics is conducting a live demonstration to showcase 50G bidirectional QSFP28 ER's strength over a 40 km fiber at ECOC at booth no. 57, in the RDS Exhibition Center located in Dublin, Ireland, between September 23 and 25.
Source credit: https://www.sourcephotonics.com/news/source-photonics-announces-a-comprehensive-portfolio-of-50gb-s-optical-transceivers-for-5g-mid-haul-applications/