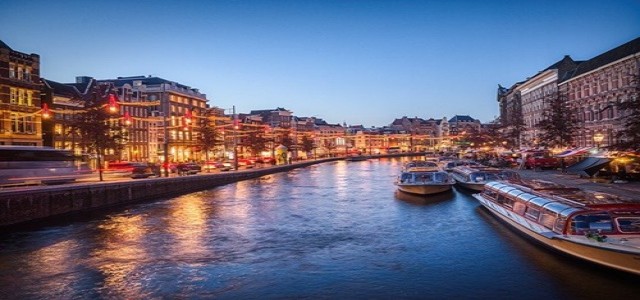 The chairman of the Suez Canal Authority (SCA) reportedly said that the expansion project of the Suez Canal is likely to be finished in July 2023 following two years of work.
After the Ever Given cargo ship ran ashore and jammed the waterway for six days the previous year, the SCA publicized intentions to build a second canal route and expand an existing channel.
For the uninitiated, the Suez Canal is a human-made sea-level waterway in Egypt that links the Mediterranean Sea to the Red Sea via the Suez Isthmus, dividing Africa and Asia.
Osama Rabie, the chairman, stated that the project is due to complete in 24 months. It began in July 2021 and will end in July 2023 if all goes well. Ships travel in convoys across the canal, and the construction of the second lane would improve capacity by six ships, he added.
As per the previously disclosed plans, the canal's southernmost 30 kilometers, where the Ever Given grounded, will be expanded 40 meters eastward and extended from 66 feet to 72 feet. According to Rabie, this will enhance ship navigation by 28% in this section of the canal. He also mentioned that the entire project was developed by the Suez Canal Authority and its subsidiaries.
When asked about Iranian fuel or oil shipments flowing via the Suez Canal regardless of US sanctions, he said that there is no discrimination with respect to a country flag on ships, and Iranian oil does transit through the canal.
Last year, Hezbollah, a Lebanese armed group, imported Iranian petroleum to alleviate shortages, said the SCA. Shipments passed through Syria to circumvent problems with sanctions.
The Suez Canal recorded a revenue worth USD 6.3 billion in 2020, the highest in the canal's history. Moreover, the waterway had the highest annual net tonnages of 1.27 billion tons in 2021, up from 1.17 billion tons in 2020, an increase of 8.5%, sources confirmed.
Source Credit-
https://www.middleeastmonitor.com/20220116-suez-canal-expansion-due-to-finish-in-july-2023-sca-chairman/