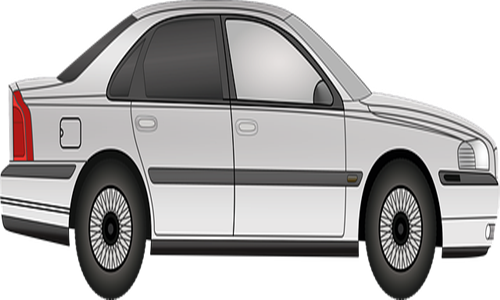 Swedish luxury automaker Volvo Cars is reportedly planning to electrify its entire product portfolio in the U.S. in the year 2023 which will include plug-in hybrids, mild hybrids, and fully electric models. The carmaker cited that the new strategy will be a step forward in turning into a fully electric brand by the end of the decade.
It is worth noting that Volvo's updated product portfolio will offer its customers a range of electrified options to select as per their preference.
Meanwhile, the luxury auto giant has updated its XC40 Cross Country model with a new version of the frameless front grille, the front bumper, and Thor's Hammer LED headlight for its 2023 model year. These updates will also be seen on XC40 Recharge, Volvo's first pure electric Compact SUV.
The updated version of the Volvo XC40 will get premium leather-free upholstery options to pair with the vehicle's exterior color and wheel choices. The luxury carmaker is also planning to launch its Google assistant feature in XC40 and across the entire 2023 range which will allow Volvo to offer OTA (over-the-air) updates as well.
Volvo also confirmed that S60 & V60 Cross Country comes along with a new front grille design and revised rear bumper inserts. The cars have already entered production and are expected to reach the dealerships by the end of the year.
In other developments, Volvo announced that it registered a 24.8% decline in April as compared to the same month last year, as well as recorded sales of 195,445 units of cars from January-April, recording a 21.3% growth as compared to last year.
But Volvo's electrified Recharge models also witnessed 18.7% growth, contributing around 38.4% to its total sales value, cited sources with relevant information.
Source Credit:
https://auto.hindustantimes.com/auto/cars/volvo-to-electrify-its-entire-portfolio-in-the-us-in-2023-41651722147122.html