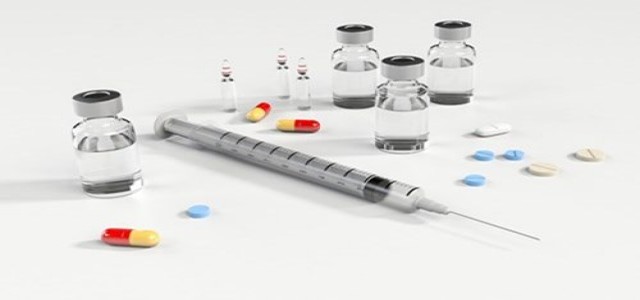 Saudi Arabia has reported 1,077 new COVID-19 cases and 16 deaths as of 12th June.
The total active case count of the country is currently 10,267, with around 1,562 people reported to be in critical condition.
Reportedly, Moderna Inc. has joined forces with Tabuk Pharmaceuticals Manufacturing Company, a leading manufacturer of oral and injectable pharmaceutical products, to commercialize its COVID-19 vaccine and other variant-specific boosters in Saudi Arabia.
This partnership will allow Tabuk Pharmaceuticals to market as well as commercialize the Moderna COVID-19 vaccine as well as any updated variant-specific boosters in the Middle-Eastern country.
For the record, Tabuk Pharmaceuticals is a prominent pharmaceutical company founded in 1994 in Saudi Arabia. It specializes in manufacturing and distributing injectable and oral pharmaceutical products in the Middle East & North Africa.
Moreover, Tabuk Pharma is known to produce high-quality pharmaceutical products for third-party companies on contract and has various alliances which have helped in the launch of innovative medicines in the MENA region.
Stephane Bancel, the CEO of Moderna reportedly said that this partnership will help the company to expand the global reach of their COVID-19 vaccine while making it easily available for the population of Saudi Arabia.
The VP of Strategy and Business Development of Tabuk Pharmaceuticals Wisam Alkhatib was quoted saying that this agreement will aid the company to expand its product portfolio. He further added that Tabuk Pharmaceuticals aspires to become the partner of choice for Moderna and manufacture its COVID-19 vaccine locally in the near future.
Saudi Arabia has reported around 1,077 new cases and 16 deaths from COVID-19 as of 12th June. According to the Saudi Arabia Ministry of Health, Mecca has recorded 348 Coronavirus cases, which is the highest, followed by the capital Riyadh reporting 225 cases.
This has brought the active case count of Saudi Arabia to 10,267, with at least 1562 in critical condition.
Source Credits –
https://www.businesswire.com/news/home/20210611005274/en/Moderna-and-Tabuk-Pharmaceuticals-Partner-to-Commercialize-Moderna%E2%80%99s-COVID-19-Vaccine-in-Saudi-Arabia