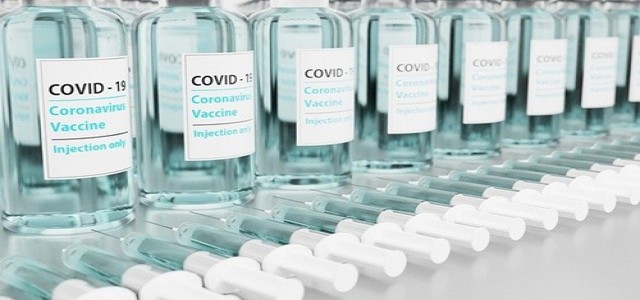 Foxconn and Taiwan Semiconductor Manufacturing Co. recently announced to have signed a USD 350 million deal for buying 10 million doses of the COVID-19 vaccine from Germanys BioNTech SE.
Taiwan's government has been trying for months to directly buy the vaccine from BioNTech and has criticized China, which claims the island as its own territory for dismissing an agreement that they were intended to sign earlier this year. However, China denied the accusations.
In view of the public pressure over the slow rate of Taiwan's vaccination program, the government agreed to allow Terry Gou, Foxconn's founder, and Taiwan Semiconductor Manufacturing Co (TSMC) to discuss on its behalf for the vaccines.
Shanghai Fosun Pharmaceutical Group Co Ltd., BioNTech's Chinese sales agent, mentioned that an agreement had been signed, although no further details regarding the delivery deadline have been revealed yet.
Gou posted on his Facebook page that he was satisfied with the completion of the deal with Foxconn and TSMC buying 5 million doses each for donating to the government for distribution.
Terry Gou further stated that they will continue working hard to meet the delivery time and quantity. This batch of vaccines supplied directly from the German factory will boost the confidence of Taiwanese society and offer relief in these hard times.
Gou added that Beijing did not intervene in the talks on the vaccine procurement process.
The first batch of vaccines is expected in September, but the number of doses to be delivered is yet unclear. Moreover, Taiwan already has millions of vaccines on order from Moderna Inc and AstraZeneca Plc while the U.S. and Japan have unitedly donated around 5 million doses to boost the speed of vaccination at the island.
Over one-tenth of Taiwan's 23.5 million population have received at least one dose of the two-dose plan, though Taiwan's coronavirus.
Source Credits:
https://telecom.economictimes.indiatimes.com/news/taiwans-foxconn-tsmc-confirm-350-million-covid-19-vaccine-deal/84334091