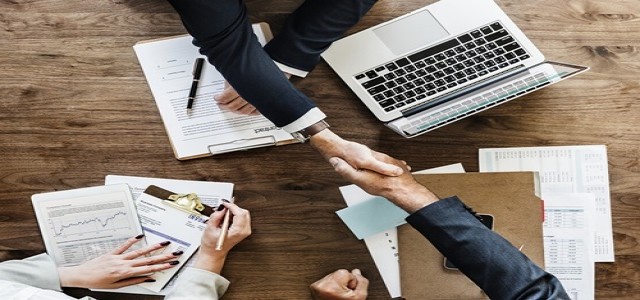 The partnership will focus on allowing enterprises to transform their existing legacy network into a customized and more secure multi-cloud native hybrid network.
Indian telecom conglomerate, Tata Communications has recently extended its partnership with U.S.-based Cisco Systems to enable enterprises to upgrade their existing network to a customized and secure multi-cloud native hybrid network.
According to reliable sources, Tata's IZO™ cloud enablement platform will combine with Cisco SD-WAN to offer a fully-managed solution that provides businesses with greater control over their digital infrastructure as well as the ability to safely connect any user to any application location.
Moreover, with Cisco's DNA (Digital Network Architecture), enterprises could centrally secure user, device and application policies across wide area, wireless and wired networks.
Speaking on the move, Song Toh, VP, Global Network Services, Tata Communications, said that the company aims on offering its customers the ability to harness the power of the Internet and the cloud to transform their operations without compromising on security or performance. He said that their firm, with Cisco's new SDWAN solution, will offer digital businesses with a fully managed hybrid network service.
Commenting on the partnership, Vish Iyer, VP, Architectures APJC, Cisco, said that their firm is delighted to collaborate with Tata Communications on its SD-WAN platform, which is an essential building block of its multi-cloud, multi-domain architecture.
He said that Cisco's SD-WAN platform is the point of intelligence in application-aware networking for multi-cloud embraced businesses. The platform can direct each application to the most appropriate transport to use in real-time, and that application can reside in any cloud or on-premise location.
Additionally, this cloud-native architecture will allow organizations to easily transition and adopt cloud- assisted and hosted infrastructure to allow businesses to accelerate their transformation and innovation strategies, Iyer added.
For the record, Tata Communications' hybrid and cloud networking capabilities are supported by its global tier-1 Internet backbone and partnerships with major cloud providers like Microsoft, Amazon, Google and Alibaba.
On account of this, enterprises, through IZO™ SDWAN powered by Cisco, can offer employees a more reliable and secure user experience with cloud-based applications and on-premise applications seamlessly in over 150 countries worldwide.
Sources Credit: https://www.tatacommunications.com/press-release/tata-communications-and-cisco-redefine-enterprise-networking-in-the-multi-cloud-world-with-new-managed-sd-wan-solution/
https://telecom.economictimes.indiatimes.com/news/tata-communications-cisco-extend-multi-cloud-partnership/69354211