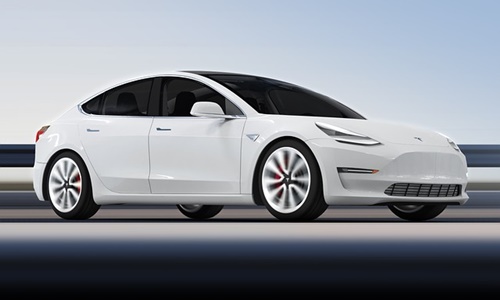 Elon Musk, the American business magnate and the CEO of Tesla, has reportedly sold another $3.58 billion worth of Tesla shares this week without providing any details regarding the purpose of the move. The Tesla CEO sold the shares this week between Monday and Wednesday, according to a filing posted with the U.S. Securities and Exchange Commission.
It is worth mentioning that since April, Musk has sold almost $23 billion worth of Tesla shares, with the maximum amount expected to be used to help its $44 billion acquisition of Twitter. The sale comes following the collapse of shares of the electric vehicle and solar panel makers, which resulted in stocks losing nearly half their value since the revelation that Musk bought up the stocks of Twitter.
According to credible sources, the falling shares have knocked Musk from his status as the world's richest person, with his net worth falling to $174 billion. Last week, he was passed by Bernard Arnault, a French fashion tycoon, and cosmetics magnate. Taking on his account, Musk recently tweeted that the acquisition of Twitter could have been smoother. However, with the halting of advertising of some leading companies on the social media platform, it has been more challenging as this has resulted in a considerable drop in revenue.
As Musk has been engaged primarily in running Twitter, the investors have been punishing the stock of Tesla by raising fears that he has been distracted from the car company. According to Dan Ives, an analyst from Wedbush, Tesla investors see Musk as a villain, further adding that the fundamentals of Tesla are healthy; still, his behavior with Twitter is harming the company's brand. He added that only Musk is to be blamed for the ongoing overhang of Twitter, and this is a nightmare.
Upon being quizzed, Tesla refrained from divulging any further details.
Source credit - https://www.usnews.com/news/business/articles/2022-12-14/elon-musk-sells-3-58b-worth-of-tesla-stock-purpose-unknown#:~:text=Dec.%2014%2C%202022%2C%20at%2011:16%20p.m.&text=DETROIT%20(AP)%20%E2%80%94%20Elon%20Musk,the%20proceeds%20were%20being%20spent