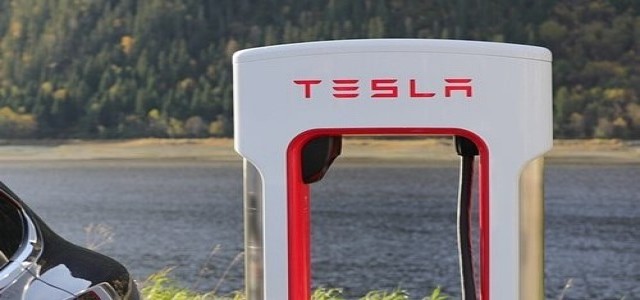 The U.S. National Highway Traffic Safety Administration (NHTSA) recently announced that two models from Tesla's vehicle lineup won't be labeled as having some of the advanced safety features as the company is transitioning to a camera-based autopilot system.
Earlier this week, Tesla disclosed that it would drop a radar sensor to pave way for the deployment of a camera-centric autopilot system in its Model 3 and Model Y vehicles in North America. The automaker also briefed NHTSA on the production change, cited credible sources.
The updated data on the NHTSA's website shows that the Model 3 and Model Y vehicles manufactured on or after April 27 are void of a checkmark for recommended safety technologies, including lane departure warning, forward collision warning, dynamic brake support, and crash imminent braking, confirmed sources.
For the record, NHTSA's five-star crash rating websites allow checkmarks for a maximum of four recommended advanced safety technologies. Automakers can use these safety checkmarks as a selling point to potential buyers, and consumers use these checks to rate vehicles.
Previously, both models have bestowed with NHTSA'S highest rating five stars for crash and rollover safety, and that will remain unaffected, cited knowledgeable sources.
The recent move comes as Tesla is increasingly facing scrutiny by regulatory authorities and the media over the safety concerns with 'Autopilot' and 'Full Self-Driving' features, following a few crashes.
It is to be noted that most companies like Alphabet-owned Waymo pair cameras with sensors like radars and lidars in their autonomous cars, whereas Tesla solely relied on cameras and one radar to identify and analyze objects.
Although, Tesla's approach brought costs down and accelerated commercialization of its driver assistant features, expert and other companies warned of the potential danger.
Tesla said that some features such as lane-centering and parking assistance may be limited during its transition to camera-focused systems but will be restored via software updates in the coming weeks.
However, all of Tesla's vehicles manufactured for markets outside North America will still be integrated with radar, cited sources.
Source Credits –
https://www.moneycontrol.com/news/technology/auto/tesla-loses-us-designation-for-some-advanced-safety-features-6945651.html