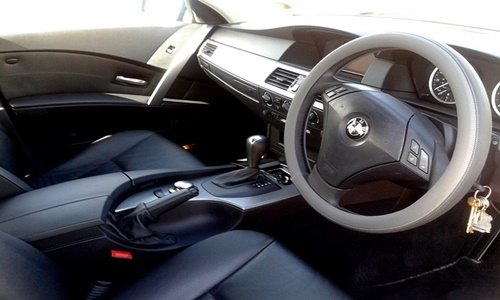 Leading Japanese automobile manufacturer, Toyota is reportedly rethinking its approach to the Indian market, doubling down on the wager that India, alongside other emerging countries will come to love its hybrid vehicles given the right price.
However, Toyota, known for its ground-breaking Prius, has had trouble selling many of its hybrid Camry sedans since they made their Indian debut in 2013. At that time, the asking price for the model was more than eight times the yearly income of a middle-class family.
Insider information about the automobile behemoth claims that Toyota's sourcing, production, and price strategies are hinting towards its intention to stick with hybrids but do things differently with less expensive models. Experts shared that the hybrid wager marks a pivotal moment and will serve as a yardstick for Toyota's performance and future in India.
Supposedly, the plan is to obtain a lower price tag for its cars by manufacturing entire hybrid powertrains in India, where the company's factories are currently operating considerably below capacity. Toyota would also look to source essential components from within India to drive down costs.
Additionally, Toyota also plans on leveraging its partnership with fellow Japanese automaker, Suzuki Motor, who is also the majority owner of Maruti, India's largest carmaker, to accumulate gains from its mild hybrid technology and low-cost technical expertise.
Notably, the Japanese automaker's strategy for India is at odds with its international competitors, including General Motors, Volkswagen, and India's own Tata Motors, all of which are rushing to launch pure electric vehicles (EVs). Toyota's move to stick with hybrids comes at a time where it is facing continues investor criticism for not transitioning to pure EVs.
Nevertheless, the company has revealed that the Urban Cruiser Hyryder, a compact sports-utility vehicle (SUV), will be Toyota's first new hybrid to enter the Indian market. It is speculated that the new vehicle would be priced at $25,000, which is less than half the price of the Camry.
Interestingly the new launch will put it in competition with well-liked midsize combustion-engine SUVs produced by Hyundai Motor and Kia Motor, in a rapidly expanding segment that accounts for 18% of vehicle sales in India, the fourth-largest auto market in the world.
Source credit: https://www.business-standard.com/article/companies/toyota-doubles-down-on-hybrid-bet-in-india-low-cost-models-to-surface-soon-122082200069_1.html