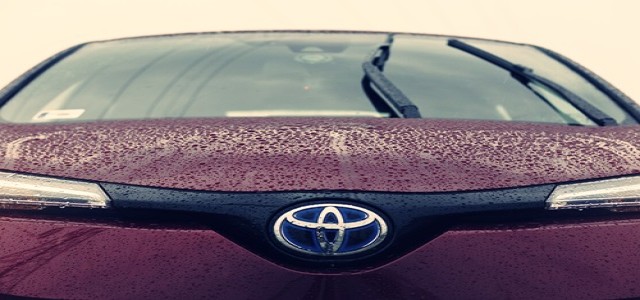 · The automaker is using batteries designed by Panasonic for Levin and Corolla hybrid sedans for the Chinese market.
· The move will help Toyota secure high-quality batteries as well as boost the capacity of the Panasonic battery plant.
Toyota Motor Corporation has reportedly started using the same type of batteries that Panasonic Corporation has designed for Tesla Inc. in some of its electric vehicles sold in China. Reportedly, the company is using Panasonic made cylindrical batteries in its Levin and Corolla hybrid sedans that are launched in this year in China.
According to sources, Toyota, which is the consumer of Panasonic's prismatic batteries for its electric vehicle, has ordered about 50,000 cylindrical batteries to minimize the gap between supply and growing market demand. The batteries are the same size as those made for Tesla by Panasonic, but its composition is different.
In January, the Panasonic and Toyota announced that they will work together for the development of electric vehicle (EV) batteries, combining the research & development and manufacturing capabilities of one of the world's largest battery manufacturer and automobile company.
Toyota has also partnered with two Chinese companies, namely EV maker BYD Co. Ltd. and Contemporary Amperex Technology Co. Ltd. (CATL), for batteries to cope up with the increased global shift towards electric cars.
Reportedly, Panasonic has been supplying rectangular and prismatic batteries to Toyota. As Panasonic is getting continuous orders from Toyota, the company is seeing tremendous growth in the capacity of its battery plant. This not only helps Toyota in securing quality batteries but also improves Panasonic's profit margins.
According to the reports, Panasonic has been delivering battery cell exclusively for Tesla, but the U.S. hybrid vehicle manufactures is in talks with LG Chem Ltd. of South Korea as it diversifies the sources of the key component.
Source Credit - https://finance.yahoo.com/news/1-toyota-using-made-tesla-012237068.html