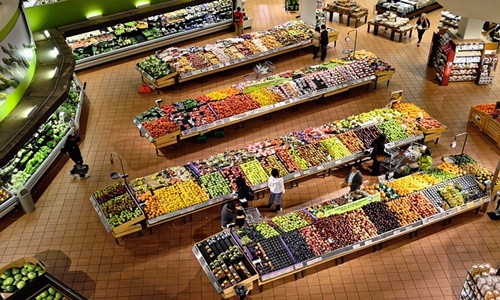 Recent figures reveal that food price hikes in the U.K. have reportedly reached a new high in December, as retail sector leaders warned that the rising inflation would persist in 2023 as a result of soaring energy bills.
Based on the most recent monthly report from the British Retail Consortium (BRC), a well-known trade group and Nielsen, renowned data company, the annual food inflation increased to 13.3% in December from 12.4% in November. According to the BRC, this is the greatest monthly rate since it started collecting records in 2005.
Apparently, the industry overview demonstrated how households were put under pressure during the holiday shopping season as the cost of several necessary foods soared substantially and the effects of Russia's war in Ukraine kept pushing up the energy costs.
The BRC warned that customers will likely experience further price spikes in 2023 while stating that high prices for electricity, fertilizer, as well as animal feed, contributed to higher food costs on store shelves.
Reportedly, the data was released as concerns regarding the condition of the British economy increased. The headline inflation rate, fueled by skyrocketing electricity and gas prices, is at its peak point since the early 1980s. The production, employment, and new orders all fell for manufacturers in December, adding to the industry's overall slump.
The S&P Global/Cips UK manufacturing PMI or purchasing managers' index dropped to a 31-month low of 45.3 (December 2022), falling from 46.5 (November 2022), marking a fifth consecutive month of factory production decline in the U.K.
According to BRC numbers for December, when families often stock up on Christmas food and beverages the rate of inflation for fresh produce raced to a new high of 15%, down from 14.3% in the previous month.
However, retailers giving large discounts on non-food items helped to lower December's average shop price inflation estimate to 7.3%, down from 7.4% the previous month, as high street retailers and online shops sought to offload surplus stock stockpiled amid times of supply chain disruptions earlier in 2022.
Source credit: https://www.theguardian.com/business/2023/jan/04/record-133-uk-food-inflation-raises-fears-of-another-difficult-year