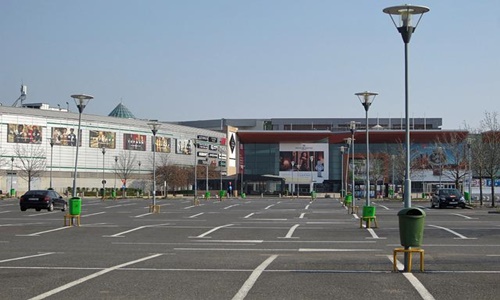 Under Armour has predicted full-year profit below Wall Street expectations, over concerns such as higher shipping costs and damage to the company's sales from China's repeated COVID-19 limits.
It is worth noting that while global economies are reopening, a surge in Coronavirus infections in some countries, such as China, has prompted the national government to reintroduce harsh social controls, reducing store traffic for retailers.
Although Under Armour's yearly revenue projection was above forecasts, the company announced poor quarterly sales, sending its Class A shares falling 10% in premarket trade. China's strict restrictions have severely affected sales at Under Armour, which reported a 14% drop in revenue from Asia-Pacific in the last quarter, despite a 4% increase in its primary North American market.
Under Armour's rival Adidas, likewise, lowered its 2022 projections, citing lower quarterly sales owing to Covid-related restrictions in Greater China. Nike, the American sportswear company, stated in March that its supply chain was being harmed by long transportation times in North America.
Under Armour had to cancel orders due to production challenges at Asian factories such as shipping delays and labor shortages - a major manufacturing base for several Western clothing. In this context, experts claimed that the supply chain is affected due to rising freight costs and transportation issues rather than smaller concerns like the availability of products.
For the fiscal year 2023, Under Armour expects an adjusted per-share profit of 63 cents to 68 cents, which is lower than analysts' forecast of 83 cents. Sales are expected to increase from 5% to 7%, although experts predict a 5.4% increase.
The company lost 1 cent per share in the reporting quarter, compared to the expected 6-cent profit, while net revenue increased 3% to USD 1.30 billion, but fell short of analysts' predictions.
Source Credits:
https://money.usnews.com/investing/news/articles/2022-05-06/under-armour-profit-view-hit-by-supply-chain-issues-china-lockdowns