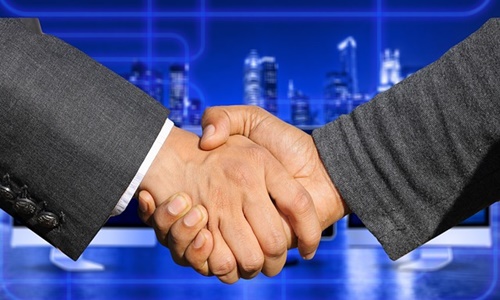 A US court has rejected a $2.2 billion (£1.9 billion) merger between Penguin Random House, one of the largest book publishers in the world and Simon & Schuster, a reputed publishing rival.
Earlier this week, US District Judge Florence Pan stated in a brief order that the merger might significantly reduce competition in the publishing sector. The US Department of Justice filed a lawsuit last November to prevent the deal from taking place.
According to Judge Pan's two-page order, the court found that the United States had provided evidence that the planned agreement could drastically lessen competition in the industry for the US publishing rights to predicted bestselling books.
Penguin released a statement announcing that it would appeal against the judgment and called it a terrible setback for authors and readers.
The US government asserted during a trial in August that Simon & Schuster and Penguin would collectively control about half of the market for publishing rights of best-selling books.
Daniel Petrocelli, Penguin's attorney stated that the two publishing houses would continue to compete against each other even after going through with the merger. However, celebrated horror writer Stephen King refuted the claim.
According to a statement by Jonathan Kanter, US Assistant Attorney General, the proposed merger would have limited competition, cut author pay, reduced the breadth, depth, and diversity of stories and ideas, and ultimately impoverished the country's democracy. This move comes at a time when the Biden administration has decided to tighten its rules regarding anti-competitive practices.
Penguin sparked significant controversy when it published DH Lawrence's Lady Chatterley's Lover in 1960 and Salman Rushdie's The Satanic Verses in 1988.
For the uninitiated, Penguin Random House's parent company, Germany-based Bertelsmann, initially owned 53% of its subsidiary, with the remaining 47% owned by Penguin's owner Pearson. In April 2020, Bertelsmann went on to become the sole owner of Penguin Random House.
Source credit: https://www.bbc.com/news/business-63466582