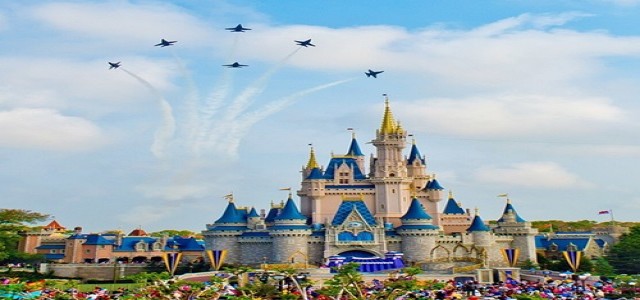 Disney+ streaming service is on a way to become a new big competitor looming on the horizon. Set to launch next month, Disney+ looks to be one of the best online streaming services, especially for family viewers.
Recently, Disney+ came to light when U.S. telecom giant Verizon announced that it will be offering free 12 months membership of the streaming service to all of its 4G LTE and 5G wireless consumers. Moreover, Verizon's 5G Home Internet and Fios Home Internet users will also be offered 12-month membership of Disney+, cite sources.
Apparently, the offer will begin from 12th November, the same day when Disney+ launches. With this offering, Verizon has now become an exclusive Disney+ carrier. It could also help Disney+ to compete with its competitor including Apple TV+ which will be launching on 1st November.
Reportedly, Apple has announced that consumers who buy an iPad, iPhone, Apple TV or Mac would get a one-year free membership subscription to its Apple TV+ service. However, Disney doesn't have its own hardware, but this partnership with Verizon could be the next best thing for the company.
Sources cite that, with this agreement, Verizon consumers will get access to all Disney+ shows, including the extremely anticipated Star Wars television series, The Mandalorian and the other 25 original films, and documentaries.
Notably, if one has pre-purchased Disney+ subscription and is also eligible for one-year free trial through Verizon, then a pre-purchased plan can be put on pause and resume after once free subscription period ended.
Hans Vestberg, Chairman and CEO of Verizon, said that offering Verizon users an exclusive offer and access to all Disney+ shows is yet another example of the company's commitment towards providing premium content available through collaborations on behalf of the company's consumer.
He added that their collaboration with Disney extends beyond Disney+ as it is planning to bring the power of 5G Ultra-Wideband technology in the entertainment sector through numerous initiatives with the help of Disney Innovation Studios.
Source Credit - https://www.engadget.com/2019/10/22/verizon-disney-plus-12-months-free/