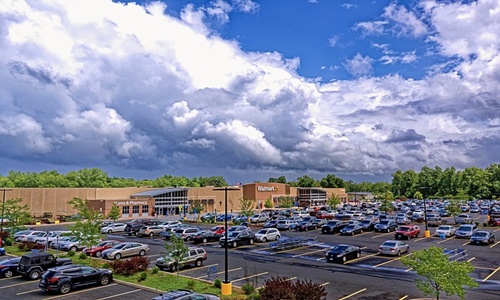 Walmart Inc. reported lower-than-expected earnings which sent its shares down by more than 8%. The company claims that its profits were predominately hampered by inflation, especially the surging fuel and labor costs.
Like other retailers, Walmart benefited from the primary stages of the pandemic as consumers spent heavily on food and essentials online. But factors such as rising inflation and supply chain bottlenecks are also impacting the company's financial health.
For the first quarter, Walmart reported earnings of USD 2.05 billion or 74 cents per share. However, excluding certain items, its adjusted earnings per share were recorded at USD 1.30. This was below the consensus estimate of USD 1.48 per share.
The federal government released a report last week that showed that consumer prices had eased slightly in April. Although the increase was less than the 8.5% recorded in March, it's still close to a four-decade high.
Despite various factors that affected the company's results, sales were still higher than Wall Street's estimations. The increasing cost of living has prompted many consumers to consolidate their spending, however, visits to Target and Walmart remain strong as they offer a variety of products.
In the U.S., sales at Walmart stores that were opened at least a year ago were up 3% during the first quarter, which is below the fourth quarter's pace of 5.6% and the 9.2% increase recorded in the third quarter. Online sales also grew by 1% during the period, which was slower than the 8% growth recorded in the previous quarter.
Since it's the largest seller of food in the U.S., Walmart is sensitive to the rising prices of various products. The company has been monitoring the prices of various items in other countries, such as Mexico and South America.
Despite Walmart's efforts to control the rising cost of goods, the company's results were impacted by the higher prices and now expects its earnings for the year will be down 1%.
Source Credits –
https://retail.economictimes.indiatimes.com/news/food-entertainment/grocery/walmart-profit-dragged-as-inflation-takes-a-bite/91636524