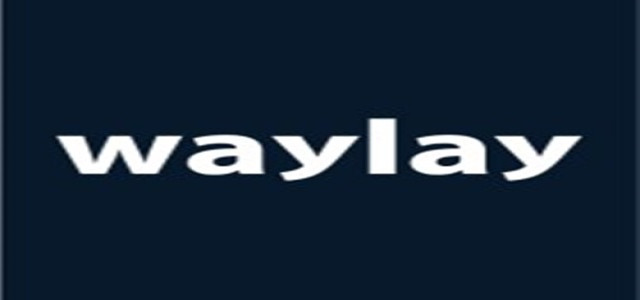 A leading, developer-friendly enterprise hyperautomation platform at the forefront of digital transformation, bringing order into enterprise automation chaos.
GHENT, Belgium – June 13, 2022 – Waylay, a pioneering hyperautomation platform company that has reinvented the way to build automation for enterprises that have reached unparalleled levels of complexity in digital transformation, today announced it has raised a Series A funding round from Yokogawa Electric Corporation (TOKYO: 6841), a Japanese multinational electrical engineering and software company headquartered in Tokyo along with existing investors PMV, a Belgium private equity fund, and Ark Angels Activator Fund (AAAF).
Waylay's core mission is to empower organizations to achieve dramatically improved ROI from their digital transformation investments and help customers reverse the tide of big software builds with a compelling alternative approach to systems integration.
With Waylay, companies can move beyond a connect, collect and API marketplaces approach and seamlessly deploy in real-time new business automation logic in every operational facet of an enterprise, exclusively in low code.
‍The new funding for the company will be used to grow Waylay's team, accelerate product development and further expand its customer base in North America, Europe and Asia.
‍"We are thrilled to announce this new round of funding and very much welcome Yokogawa as a new investor, alongside PMV and AAAF," said Leonard Donnelly, CEO at Waylay. "This latest investment validates our vision and commitment to ease software integration complexity in the face of the need for relentless automation that businesses are facing today".
‍Waylay's initial seed funding round was led by two European investment companies, PMV and AAAF, in 2017. Since then, Waylay has gained significant commercial traction with more than 50 customers, a combination of major global brand names and high Innovators, in industrial, buildings, transportation, telecommunications and most recently financial services markets.
‍"Waylay was founded around the idea to solve specific challenges in the context of the massive rise and merging of AI, IT and IoT applications with the burgeoning API economy," said Veselin Pizurica, co-founder of Waylay. "As a tech founder I approached the challenge from the engineering side, which led to our amazing patented automation technology at the core of our product that helps enterprises transform their business by connecting the previously unconnected: physical products, enterprise software and web services."
‍"For Yokogawa and our customers, the equity investment in Waylay is about advancing the application of digital technology and our Yokogawa Cloud platform to accelerate industrial autonomy and smart manufacturing. Our work with Waylay will support our customers' transition to cloud computing and propel the transformation of their digital enterprises," said Yukihiro Funyu, a senior vice president of Yokogawa and head of the Digital Strategy Headquarters and DX-Platform Center in the Digital Solutions Headquarters.
‍"Before our eyes, Waylay's state-of-the-art hyperautomation platform technology is transforming how enterprises leverage their data and analytical insights to make better strategic decisions for improving operational processes," said Vincent Hebbelynck, business manager at PMV. "We are happy to have played a role in the company's journey and look forward to witnessing their accelerated growth."
"AAAF was excited from day one to support Waylay's vision to enable businesses to achieve a better return from their digital transformation investments by making AI, IT and OT workflows work in unison, which is unique to Waylay today," said Jan Vorstermans, AAAF fund manager. "Our initial investment has helped Waylay achieve their goals in automation and helped their customers realize massive savings. With our participation in this financing round, we believe Waylay is now situated in an optimal position to lead the market."
‍About Yokogawa
Yokogawa provides advanced solutions in the areas of measurement, control, and information to customers across a broad range of industries, including energy, chemicals, materials, pharmaceuticals, and food. Yokogawa addresses customer issues regarding the optimization of production, assets, and the supply chain with the effective application of digital technologies, enabling the transition to autonomous operations. Founded in Tokyo in 1915, Yokogawa continues to work toward a sustainable society through its 17,500 employees in a global network of 119 companies spanning 61 countries.
For more information, visit www.yokogawa.com.
About PMV
PMV is an investment company that shapes the economic future of Flanders by financing promising companies from the very start to growth and internationalization. With over €1.6 billion in assets under management and led by experienced professionals, PMV offers tailor-made financial solutions for entrepreneurs with a solid business plan and a strong management team, including venture capital, loans and guarantees.
For more information, visit www.pmv.eu.
About AAAF
The Ark Angels Activator Fund NV (AAAF) is an ARKIV fund in the ARKimedes scheme of the Flemish investment company PMV. The shareholders of the fund are PMV, ING Belgium and 57 business angels, members of BAN Flanders. The fund has 14.8 million euros under management and has invested, together with business angels and other co-investors, in Flemish SMEs in their start-up, growth or transformation phases (www.aaafund.be).
About Waylay – Just Automate It.

Waylay is a fundamentally new way for businesses to build automation and complex rules rapidly and at scale, bringing order into enterprise automation chaos. It's a developer-friendly hyperautomation platform with an extensive suite of integrations for every use case and every team—including IT, operations, engineering, product, and support—making the complicated simple. Waylay's next-gen products monitor, streamline and optimize assets, equipment and business flows for a broad range of industries to de-risk the innovation process, unlock team resources and significantly impact the bottom line. Waylay is headquartered in Ghent, Belgium, with growing teams in Europe, the United Kingdom, North America and the Middle East. For more information, visit Waylay.io and follow Waylay on LinkedIn and Twitter.
‍
News Media Contact:
Public Relations
[email protected]
The names of corporations, organizations, products, services and logos herein are either registered trademarks or trademarks of PMV, Ark Angels Activator Fund (AAAF), Yokogawa Electric Corporation, Waylay, and their respective holders.