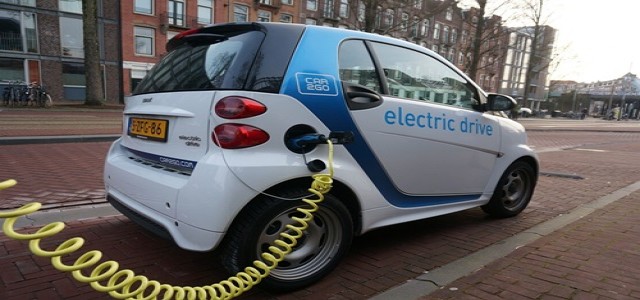 California-headquartered insurance technology company Trov, Inc. has reportedly initiated a joint venture with electric vehicle (EV) sharing platform Zoom EV as a part of its business expansion program. Following the agreement, vehicles on Zoom's car-sharing platform will be fully insured by Trov.
For the uninitiated, Zoom EV is a British electric mobility-as-a-service provider which focuses on providing essential EV car services to its customers to run EVs, save money, and enable flexible usage of vehicles through their platform. The organization's primary clientele includes Lloyds Banking Group plc, Hendy Group Limited, and Jardine Motors Group among others.
If sources are to be believed, Zoom EV's new car-share service will enable automobile dealers across the United Kingdom to promote the adoption of electric vehicles, while parallelly facilitating the monetization of idle cars. Moreover, the company's platform will allow dealerships to offer their inventory to interested buyers on a variable-term basis.
Sources with knowledge of the matter cited that the collaboration will leverage Trov's Mobility Insurance Platform to deliver a bespoke, context-based commercial insurance program which will be managed by UK Insurance Business Solutions Limited, an authorized insurance intermediary overseen by Direct Line Group subsidiary NIG.
Founder and CEO of Zoom EV, Greg Fairbotham, conveyed that the partnership is a significant milestone towards attaining a sustainable future for transportation in the UK. In this regard, he said that this move will help eliminate an entry barrier for the adoption of electric vehicles by reducing the risk of the platform users.
Ed Axon, Global Head of Business development at Trov, expressing his enthusiasm towards the merger, said that the amalgamation of the company's operational platform and Trov's advanced technology will aid in the development of a unique and innovative insurance program.
The terms and financials of the deal are yet to be disclosed, confirmed sources.
About Trov Mobility
Established in 2012 by Scott Walchek, Trov, which offers its services mainly to mobility service providers and digital brands, works on solving complex risk management challenges in gig work and emerging mobility.
Source credits –
https://www.prnewswire.com/news-releases/trov-mobility-partners-with-zoom-ev-to-right-size-coverage-for-their-new-ev-car-share-program-301234273.html