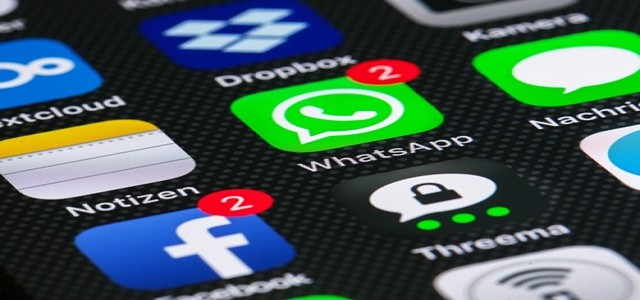 With 400 million users, India is the biggest market for WhatsApp.
Facebook Inc. now awaits regulatory approval for a complete roll-out of WhatsApp Pay in India.
Mark Zuckerberg, Chief Executive of Facebook stated that beta testing of WhatsApp Pay in India has gone better than previously estimated. Facebook Inc., now awaits regulatory approval to start rollout of WhatsApp Pay completely across India.
Reports cite, the social media giant's payments offering has remained in beta mode since early 2018 for over one million users across India, but its countrywide debut has been postponed, in part due to WhatsApp's reluctance on storing Indian users' payments information exclusively in India.
However, WhatsApp is now in the process of storing data related to payments in India, in accordance to the mandate passed by the Reserve Bank of India in 2018. India is considered to be the largest market for WhatsApp, with more than 400 million verified users. Facebook perceives payments as a crucial part of its long-term growth strategy as it turns its focus towards transactions and private conversations.
Going forward, Facebook intends to provide people the facility of using the same payments account to transfer money on WhatsApp, make payments on Facebook, or shop on Instagram. The ability to transfer money as quickly and easily as a photo would create new opportunities for businesses according to Zuckerberg.
Mark Zuckerberg stated that the company is only waiting for the regulatory approval in India as it only had license to launch it for initial testing. Zuckerberg further added that the test went really well, especially for a product that needs to be broadly available to be of use. When looking for private interactions that could be simplified, money transactions could be the most vital in the long-term.
For the record, multinational financial services firm, Credit Suisse estimates that by 2023 the e-payments industry in India could reach $1 trillion, growing fivefold.
According to reports, the company would continue to test WhatsApp Pay in India and has plans to soon launch it in other countries.
Source Credits: https://economictimes.indiatimes.com/small-biz/startups/newsbuzz/zuckerberg-happy-about-whatsapp-pay-beta-testing/articleshow/70389021.cms